Our core team combines the very best in sector expertise, international business development, advanced technologies, global marketing, branding and international project management. From design to delivery, Midstream's hands-on senior team works to keep the business at the fore of advanced global lighting solutions.
Senior Team
James McCartyPresident - U.S
James is a passionate and accomplished business leader with more than 28 years of lighting and electrical industry experience. He previously served as Partner and Director of Sales for a sales and market development company, with an exclusive agreement with a leading LED sports lighting manufacturer. This company was responsible for all professional sports lighting in the U.S. and all sports lighting vertical markets for ten states in the U.S.
Following college and six years of worldwide service in the United States Marine Corps, James began his lighting career as a Rep Agency principal in Las Vegas. While working for some of the top companies in the world, he has held a variety of positions with increasing responsibilities, including District Sales Manager, Regional Sales Manager, Business General Manager, and VP of Sales and Marketing. He has had the good fortune to provide solutions for professional stadiums, arenas, ballparks, and iconic public projects like bridges and monuments. In addition, James is known for helping lead these companies in their transition from traditional transactional selling to the new world of developing and selling solutions, systems, and services.
He is an active member of the IESNA and is a longtime associate member of the IESNA Sports Lighting Committee, serving on the Broadcast subcommittee.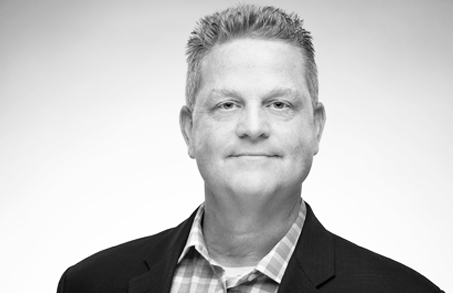 Gail McNultyVP Business Development
Gail McNulty brings a wealth of business, marketing, and sports lighting experience to her role at Midstream Lighting. After a successful tenure at Musco Lighting for their legacy technology, Gail led growth initiatives for the Ephesus brand, introducing new LED technology to expanded markets and sales regions across the US. When NGU Sports Lighting evolved as a sales and marketing arm of Ephesus, Gail developed marketing and media strategies to launch their successful growth into additional markets. In addition, she established a path for successful partner relationships to assist the growth of global brands and ongoing satisfaction for sports lighting customers.
Gail has continued to engage her passion and consulted with companies to assist their expansion, including developing business plans and fostering company cultures which retain small company values while developing corporate efficiencies and procedural standards for internal and external customer satisfaction. She is ready to focus on guaranteeing public and private leaders have an opportunity to choose an energy-efficient, affordable, high-performance Sports Lighting System for the benefit of their community, safety and performance of athletes, enjoyment for fans, and satisfaction of stakeholders through their engagement with Midstream Lighting.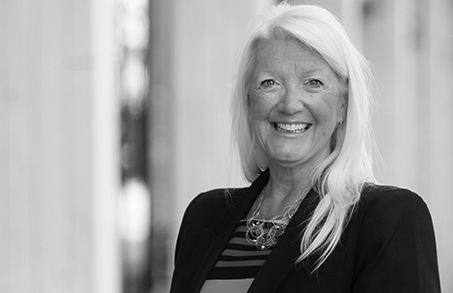 Ken BrechtelV.P. of Sales for Major Projects
Ken is a highly successful and results-driven executive with over 25 years' experience in management, competitive market expansion, and sales leadership. He is well-versed in Energy Management and Sustainability across most modalities and has a proven track record of executing construction and rehabilitation projects to reflect corporate energy and sustainability goals. Ken has expertise in energy-efficient LED sports lighting applications for both upgrade and new construction, helping customers realize energy reductions of 50% and more.
Ken has an extensive background working with national utility programs, distributors and sports lighting, bringing with him a vast expertise related to energy programs and sports lighting technology. During his most recent leadership role with a major sports lighting company, Ken had a notable impact on LED Sports Lighting sales. He played a significant role in expanding company sales year over year for Professional, NCAA, High School, and Municipal Sports venues. In addition, Ken's relentless dedication to customer satisfaction is consistent with the Mission and Values of Midstream Lighting.
Eliza HildrethInside Sales Manager
Eliza brings a diverse background in education, lighting distribution and project management to Midstream Lighting. A Summa Cum Laude graduate of the University of Tampa, she began her career in education as a public-school teacher in Florida before joining one of the nation's largest design-build electrical contractors. There she applied her skills to managing large-scale lighting projects with multiple stakeholders. Eliza helped to drive project management and estimating strategy in her department and was instrumental in planning and successfully executing complex lighting projects.
Eliza is a gifted educator and brings that approach to leading our customer service, quotations and project management group at Midstream Lighting.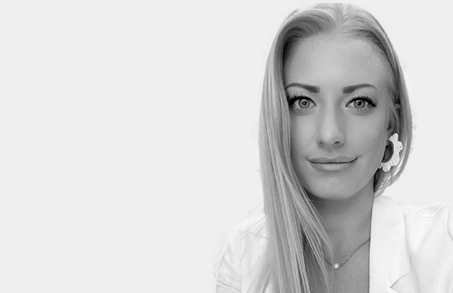 Ken CornettSenior Advisor - Sports
Ken is a leading Lighting Industry Executive – From 1998 until he retired in 2013, Mr. Cornett served as Director of Hubbell Lighting, Inc. a leading manufacturer of sports lighting fixtures and controls. Additionally, he held leadership and management positions at Sylvania, Lightolier and Thomas & Betts.
Ken began his career in the lighting manufacturing industry in 1982.
Ken holds a B.S. in Business Administration from the University of Michigan.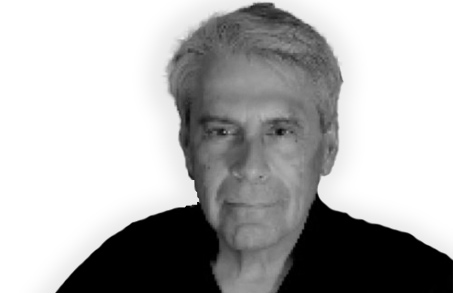 Don SchoenSenior Advisor - Sports
Don Schoen is a serial entrepreneur having owned 7 different companies over 40+ years. His businesses have ranged from frozen yogurt/sandwich shop and supermarkets to technology companies, including 2 successful technology startup companies over the past 30+ years.
Schoen has been honored with many technology and industry awards including the Sybase Innovator award; Computerworld Honor Laureate award; and Entrepreneur of the Year, awarded to him twice by Ernst and Young.
Don Schoen's companies were selected for the Inc. 500 status three times and once for the Inc 5,000 list. The Technology Association of Iowa bestowed MediNotes with two of its highest honors, Technology Company of the Year and named Don CEO of the Year, with the CEO distinction repeated the next year.
Schoen currently sits on two director leadership groups at the University of Iowa and is Board Chair for Goodwill of Central Iowa. Schoen is currently mentoring 2 young technology companies, advising them in areas of strategy, product development, management development and fundraising. He is involved with many philanthropic organizations in his community.
With a progressive, forward-thinking business and technology strategical focus, Don Schoen continues to help companies grow and thrive.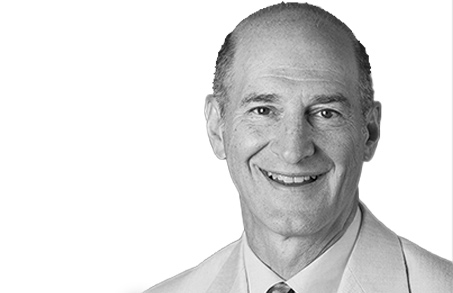 John PoulandSenior Advisor - Sports
John Previously served as Vice President of Government Affairs and Solutions at Philips, where he worked with a team across state, local and federal governments on public policy issues and procurement opportunities. Prior to Philips, he had a similar role at Siemens where he helped start their government business development program.
John ran the Southwest Region of the U.S. General Services Administration during the Clinton administration and was Executive Director of the Texas General Services under Governor Ann Richards. He began his career as an attorney in private practice in Dallas. John received his J.D. from the University of Houston and his B.A. from the University of Texas.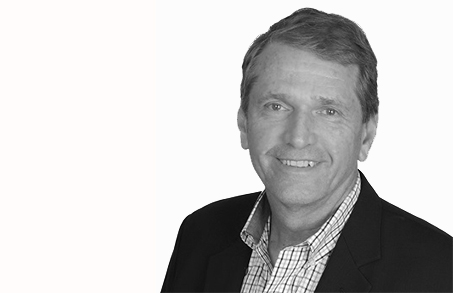 Merrily Dean BakerSenior Advisor - Sports
Merrily Dean Baker has trod where few other women have in the world of sport. She was one of only two women in the country serving as Director of Athletics at an NCAA Division I-A university with football when named A.D. at Michigan State in 1992. Before that, she served as President of AIAW, as a member of the NCAA Executive Committee, as well as Assistant Executive Director of the NCAA, in addition to 18 years as Women's AD at Princeton University and the University of Minnesota.
A Hall of Fame collegiate athlete, she also taught and coached overseas in Istanbul, Turkey where she swam from the continent of Asia to the continent of Europe, across the Bosporus Straits shortly before her 25th birthday. Following the enactment of Title IX into law in 1972, President Richard Nixon tasked the Office for Civil Rights with interpreting the new law and formulating its initial guidelines, policies and procedures. The OCR committee was comprised of a dozen or so OCR attorneys, plus one female and one male athletics administrators; Merrily Dean Baker was the female athletics director appointed to serve on the committee; an experience that made Title IX part of the fabric of who she is.
A sought-after speaker and author, she has traveled the country as a strong proponent of the value of sport in society, a spokesperson for the meaning and importance of gender equity, and as an ardent advocate of the need for a refocused commitment to ethics and integrity in sport and society. In 1988 the Ladies Home Journal honored her as one of the 100 Most Important Women in America; and in 1994 she was honored as the Sporting Goods Business Woman of the Year in Education. She has been inducted into a number of Halls of Fame and she has served on numerous boards of directors, both inside and outside the world of sport, and has been involved in community affairs every place she has lived.
Merrily is a mother and grandmother who is currently enjoying her third retirement. She resides is
Wellington, Florida.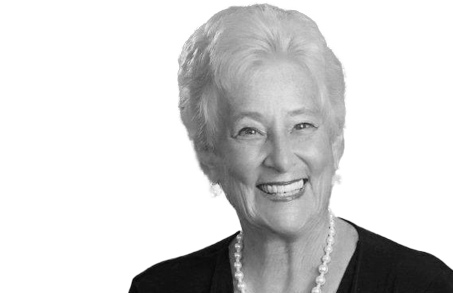 Jonathan BartonHead of Horticulture
Jonathan has been involved in horticultural lighting since high power LEDs first began to disrupt the greenhouse grow lighting market, replacing traditional HPS lamp technology.  At Plessey Semiconductors, a leading UK LED manufacturer, Jonathan successfully built a new Horticultural Lighting Division and was responsible for development of the Hyperion LED grow light brand.
Hyperion LEDs are now installed in a wide variety of greenhouses around the world, from University research facilities to huge commercial greenhouses that produce vegetables, fruit, flowers and medicinal cannabis, 24/7, 12 months of the year.
In 2020, Jonathan led a buy-out from Plessey to establish Hyperion Grow Lights as an independent business with Jonathan as MD and main shareholder.  Following further growth and development of the Hyperion brand, the business was acquired by us in 2022 to form the Horticultural Division of Midstream, celebrated with the launch of our new, industry leading Hyperion Pro Series of LED grow lights.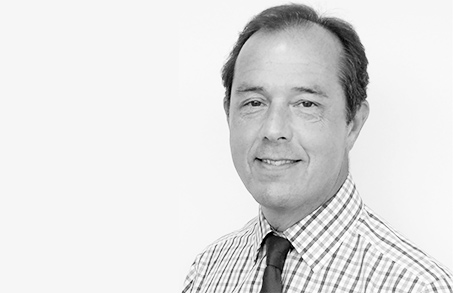 Russ OwensSenior Advisor - Sports
Russ is a leading, independent lighting consultant who is a recognized expert in sports, site and area lighting. He is a current member and past Chair of the IESNA Sports Lighting Committee and past Director of the Illuminating Engineering Society. He has been instrumental in maintaining the integrity of sports lighting standards in the U.S. through his work on the IES Recommended Practices for Sports Lighting publications. Russ has personally been involved in the design and construction of hundreds of lighting projects throughout the U.S. to include everything from Little League and youth soccer fields to professional stadiums and arenas. Russ is known throughout the industry for both his candor and good sense of humor. When he is not lighting ballfields, he can be found on a golf course.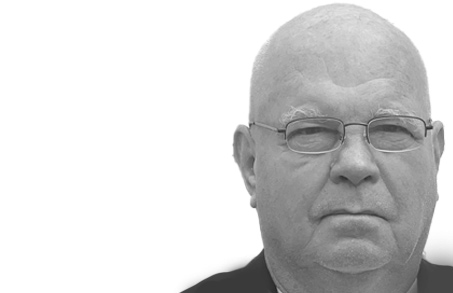 Marina LeightSenior Advisor - Sports
Marina Leight has an extensive background in public sector. She has combined her political, business and marketing experience to spearhead work on new lighting finance models and lighting plans for cities and communities focused on public safety, asset management, nighttime economic strategy, energy efficiency and workforce development programs.
Leight has been actively involved in the US Conference of Mayors, National Association of State Energy Officials, National League of Cities and other political stakeholder groups. She helped to launch the Public Climate Alliance, a non-profit dedicated to supporting government leaders navigate public sector infrastructure funding programs.
Recently Marina worked on a national Smart Cities playbook chairing the Smart Public Utilities Committee for CTIA. She has also worked on various research projects including work done by the Economist exploring smart city technologies and the positive economic impacts of light.
Marina Leight worked at Signify (formerly Philips Lighting) running their strategic relationship programs as well as serving as head of public sector business development for the North American market.
Prior to joining Philips, Marina was the Senior Vice President for the award-winning Governing magazine, where she launched a large infrastructure initiative (Future Structure) and directed market research programs to help companies navigate public sector contract, procurement and sales processes. She also helped to create the Women in Government program designed to support women elected officials. Her background includes developing policy and management-oriented programs for state and local government officials across the finance, education, healthcare, technology and public safety verticals.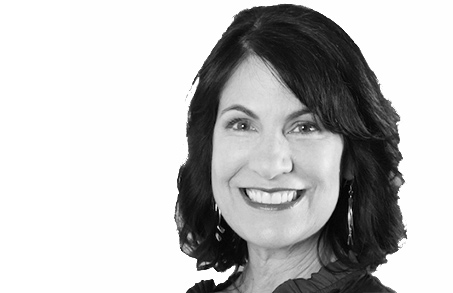 Todd McNabbSenior Advisor - Aviation
Before joining us, Todd worked in the aviation industry – supporting airports with their ever-evolving security and airside lighting needs. Todd brings over three decades worth of experience and expertise in engineering, six sigma quality, programme management, operations and service to Midstream.
He coordinates all sales and delivery activities across the North American aviation market for us. And he oversees Midstream's in-house lighting design and manufacturing teams to ensure that quality and schedule are met.
In his previous role, Todd was the Global General Manager, Honeywell Airport Business.
Away from the world of lighting, Todd is a certified Six Sigma Master Black Belt, holds a BS in Industrial Engineering and a Master of Business Administration (MBA), with a focus on Government Contracting. Throughout his career, Todd has been active in AAAE, ACI-NA, and IESALC.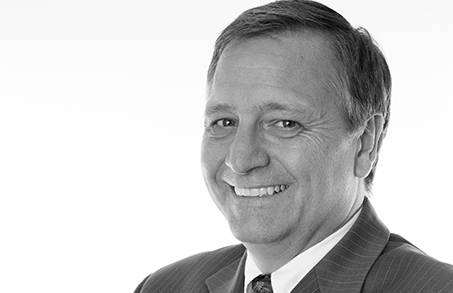 Capt. Fred Wilder, US Coast Guard (Ret.)Senior Advisor - Maritime
Fred brings to Midstream some 35 years of expertise in government affairs, military operations, business development and training. He has a broad background of experience in the maritime community, with extensive command afloat and ashore tours, where as the former Chief of Operations for the Coast Guard Atlantic Area, he coordinated all law enforcement and rescue operation on the East Coast of the United States.
Fred holds a B.S. in Science from the U.S. Coast Guard Academy and an M.S. in Information Systems from the U.S. Naval Postgraduate School, as well as an M.S. in National Security and Strategic Studies.
After retirement, Fred moved into the commercial business world and spent several very successful years in the maritime and land transportation industry. Fred currently works as a maritime technology and port security and safety consultant to DHS, U.S. Coast Guard, and numerous shipyards and seaports.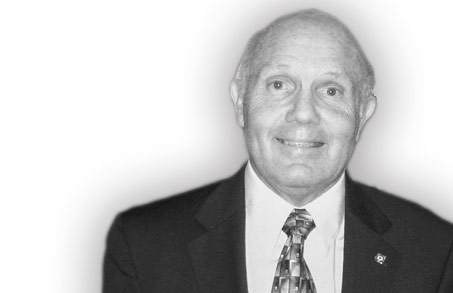 All the fields marked with an asterisk (*) are mandatory.