Nuestro equipo principal combina la mejor competencia del sector con servicios de desarrollo empresarial internacional, tecnologías avanzadas, marketing global y gestión de marca y de proyectos internacionales. Desde la fase de diseño hasta el suministro, el equipo interno de expertos de Midstream trabaja para llevar a su empresa a la vanguardia de las soluciones de iluminación más avanzadas del mundo.

Equipo de expertos
Yuli GrigDirector comercial y cofundador
Como empresario, Yuli ha trabajado en sectores tan diversos como las finanzas, el petróleo y el gas, la música, el mercado inmobiliario y la electrónica. Su apasionado espíritu empresarial desafía el status quo y está revolucionando el mercado, construyendo equipos superiores y resolviendo complejos desafíos con soluciones creativas.
Yuli estudió Economía y Finanzas en Londres, tras lo cual completó unos estudios de posgrado en Derecho (LLM) e Ingeniería (MEng) en Escocia y Australia. También ha sido nombrado «campeón de exportaciones» por el Departamento de Comercio Internacional del Gobierno de Reino Unido.
Alexander KrupkinDirector de operaciones y cofundador
Como socio fundador de Midstream Lighting, Alex siempre ha estado a la vanguardia del crecimiento y la expansión de nuestra empresa. Ha dirigido proyectos en todo el mundo, en todos y cada uno de nuestros sectores clave y dispone de un vasto conocimiento tanto de la iluminación técnica como de los campos en los que operamos. Es también experto en planificación de negocio, desarrollo empresarial internacional, infraestructuras ecológicas, comercio y gestión de riesgos.
Paolo CornoDirector écnico y cofundador
Con más de diez años de experiencia en el sector de la iluminación LED, Paolo es un miembro inestimable y altamente considerado de nuestro equipo de dirección principal.
Paolo se incorporó al equipo como uno de los cofundadores de la empresa en 2013 y es el responsable de supervisar nuestros equipos de diseño de iluminación, ingeniería e I+D. Dirige personalmente el diseño y desarrollo de la cartera de productos completa de Midstream, incluyendo las series de proyectores Atlas, Titan y Modus, que ya se encuentran instaladas en más de 85 aeropuertos de todo el mundo.
Como experimentado diseñador titulado por la Universidad de Bocconi en Milán, Paolo ha dirigido el diseño de más de cien soluciones de iluminación LED para los mercados de la aviación, marítimo, deporte y horticultura, asegurándose de satisfacer todos los requisitos nacionales, locales, del sector y, por supuesto, de nuestros clientes.
James BruntDirector de Deporte
James dirige nuestra división de iluminación deportiva. Con más de 16 años de experiencia en el sector, que abarcan desde el servicio a instalaciones comunitarias hasta estadios deportivos de primer nivel, James es un asesor de confianza en nuestro campo, reconocido por sus incomparables competencias.
James es conocido en todo el mundo deportivo por ofrecer servicios de iluminación punteros y precisos. Durante gran parte de su carrera se ha responsabilizado del diseño y el suministro de miles de instalaciones de iluminación deportiva.
Gracias a sus profundos conocimientos del sector, James ayuda a la división deportiva de Midstream a consolidar su crecimiento en todo el mundo. Dirige un equipo de diseñadores de iluminación deportiva y arquitectos de soluciones reconocidos internacionalmente que permite ofrecer soluciones de iluminación LED excepcionales para el deporte a una cartera de clientes global.
Andrea PeratelloGerente de producto
Su trayectoria profesional como ingeniero mecánico, director de producción, director de proyectos e inventor demuestra que la carrera de Andrea ha sido extensa y variada. Ha trabajado en los sectores químico, mecánico y electromecánico, donde tuvo la oportunidad de responsabilizarse del diseño de productos y equipos de producción.
Andrea ostenta un grado de máster en Ingeniería Mecánica por la Universidad Politécnica de Torino.
Con una experiencia de más de diez años a sus espaldas en el diseño y suministro de iluminación LED, Andrea ha impulsado el desarrollo de todos los productos de Midstream en nuestros equipos de ingeniería e I+D. Es también responsable de la supervisión de los procesos de fabricación de todos nuestros productos.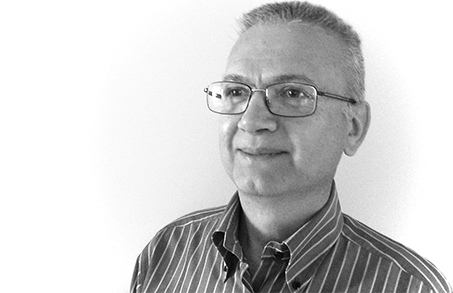 Mark NailerGerente Marítimo - Europa, Oriente Medio y África (EMEA)
Mark es un experimentado profesional de las ventas y la mercadotecnia y tiene una amplia experiencia marítima que abarca más de 11 años, tanto en el Reino Unido como a nivel internacional.
Mark es un excelente networker (relacionista), con un historial en el desarrollo de relaciones duraderas. Su función en Midstream es, junto con nuestros equipos internos de diseño e ingeniería de iluminación, ayudar a los posibles y actuales clientes a conseguir y mantener las soluciones de iluminación perfectas para sus operaciones.
Su último cargo, antes de unirse a nosotros, fue en el Grupo Hyster-Yale, un importante proveedor global de contenedores, grúas horquilla y soluciones para la gestión de materiales en general. Durante su paso por allí, fue nombrado Gerente del sector de puertos y terminales. Antes de eso, Mark trabajó en Kelvin Hughes, una empresa de ingeniería de radares marítimos que proporciona soluciones para los mercados privados, comerciales y militares. Así que no cabe duda de que sabe de lo que habla.
Con una amplia experiencia en la gestión de la red de socios, Mark también es responsable de ayudar a todos los socios de Midstream en toda la región de EMEA a alcanzar sus objetivos empresariales.
Giuseppe MonticelliCountry Manager – Italy
Giuesppe is responsible for coordinating our pioneering solutions throughout Italy. Working across all our sectors, Giuesppe's role covers the sales network, key account management, and commercial partnerships. He also works closely with our Design and Engineering teams to ensure the smooth delivery of client projects.
Before being 'headhunted' by Midstream, he was previously a Key Account Manager and then Head of Business Development at a major Italian LED lighting company. So, his knowledge of our industry is vast, especially across the airport, port, logistics, and highway sectors.
Just one of Giuseppe many major achievements is that he led the team responsible for constructing the first LED light tower in Europe.
Capt. Fred Wilder, US Coast Guard (Ret.)Senior Advisor - Maritime
Fred brings to Midstream some 35 years of expertise in government affairs, military operations, business development and training. He has a broad background of experience in the maritime community, with extensive command afloat and ashore tours, where as the former Chief of Operations for the Coast Guard Atlantic Area, he coordinated all law enforcement and rescue operation on the East Coast of the United States.
Fred holds a B.S. in Science from the U.S. Coast Guard Academy and an M.S. in Information Systems from the U.S. Naval Postgraduate School, as well as an M.S. in National Security and Strategic Studies.
After retirement, Fred moved into the commercial business world and spent several very successful years in the maritime and land transportation industry. Fred currently works as a maritime technology and port security and safety consultant to DHS, U.S. Coast Guard, and numerous shipyards and seaports.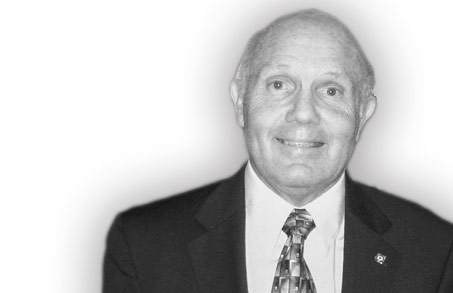 Todd McNabbSenior Advisor - Aviation
Before joining us, Todd worked in the aviation industry – supporting airports with their ever-evolving security and airside lighting needs. Todd brings over three decades worth of experience and expertise in engineering, six sigma quality, programme management, operations and service to Midstream.
He coordinates all sales and delivery activities across the North American aviation market for us. And he oversees Midstream's in-house lighting design and manufacturing teams to ensure that quality and schedule are met.
In his previous role, Todd was the Global General Manager, Honeywell Airport Business.
Away from the world of lighting, Todd is a certified Six Sigma Master Black Belt, holds a BS in Industrial Engineering and a Master of Business Administration (MBA), with a focus on Government Contracting. Throughout his career, Todd has been active in AAAE, ACI-NA, and IESALC.
Ahmet ArikanSenior Advisor - Aviation
A highly successful senior management professional, Ahmet prides himself on his inspirational approach to the world of cross-border business. With over 25 years in the aviation industry, his wealth of knowledge makes him a trusted advisor to our global clients.
His passion is leading company transformations and designing business strategies to improve talent engagement, recruitment and retention as he is a strong advocate of great teams making great companies. He promotes proactive leadership and diversity within organisations.
Ahmet holds a BS in Mechanical Engineering and an MBA, with a focus on organizational design.
In his previous role, he was the Global Procurement Director of Çelebi Aviation. His experience focuses on global sourcing, supply chain development, and contract negotiation.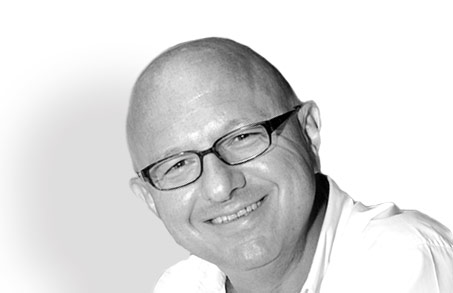 Kimberly KrissSenior Advisor - Brand
Kimberly brings a wealth of experience as a Senior Brand, Communications and Marketing Executive. She's well versed in cultivating world-class scalable brands, developing marketing and digital strategies and fostering, inspiring and galvanising teams. Kimberly has helped countless brands in the luxury hospitality, FMCG, technology, travel, and sports industries innovate and transform what they offer – with significant commercial success.
Previous clients include Reebok, PepsiCo, Sotheby's Real Estate, NewsCorp, AEG Sports & Entertainment, Horseshoe Bay Luxury Golf, Spa & Resort, and Prezzo Restaurant Group.  As a Midstream Senior Advisor, Kimberly plays a crucial role in providing strategic insights, building brand equity and developing innovative strategies that position our clients, and ourselves, for continued success.
Ross BaxterSenior Advisor - Sport
With over twenty years leading sports facility planning, design, and delivery – in the public, private, and voluntary sectors – Ross brings a huge amount of significant knowledge to our team. At Midstream he works to promote, design, and deliver LED sports floodlighting projects to end-users either on a new build or retrofit basis.
A highly experienced senior leader and programme manager, Ross thrives on improving performance, identifying opportunities, and developing innovative solutions. Previously, as the Head of Facility Investment at the Rugby Football Union Ross delivered clubhouse, floodlighting, and pitch projects valued at over £300m. During his time there he was instrumental in creating a series of innovative commercial supplier and consultant frameworks.
When not working, Ross is a Rugby Union Level Four coach and mentor.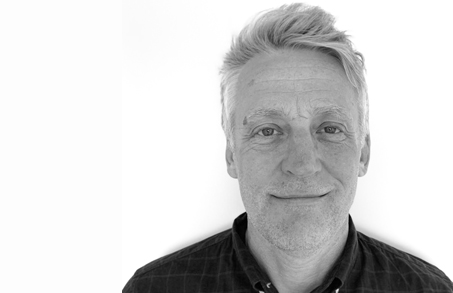 All the fields marked with an asterisk (*) are mandatory.