Our core team combines the very best in sector expertise, international business development, advanced technologies, global marketing, branding and international project management. From design to delivery, Midstream's hands-on senior team works to keep the business at the fore of advanced global lighting solutions.
Senior Team
Yuli GrigCommercial Director & Co-Founder
As an entrepreneur, Yuli has worked across sectors as diverse as Finance, Oil & Gas, Music, Real Estate and Electronics. His passion in business is challenging the status quo, disrupting markets, building first-class teams, and solving complex challenges with creative solutions.
Yuli trained in Finance and Economics in London, with postgraduate studies in Law (LLM) and Engineering (MEng) in Scotland and Australia. He's also been appointed as an Export Champion by the UK Government's Department of International Trade.
Alexander KrupkinOperations Director & Co-Founder
As a founding partner of Midstream Lighting, Alex has been at the forefront of the company's growth and expansion. He's led projects all over the world across each of our key sectors and has a vast knowledge of both technical lighting and the sectors we work in. He also skilled in, business planning, international business development, green infrastructure, trading and risk management.
Paolo CornoTechnical Director & Co-Founder
With over ten years of LED lighting industry experience, Paolo is an invaluable and highly regarded member of our core leadership team.
Coming on board as one of the company's co-founders in 2013, Paolo's responsible for overseeing our Lighting Design, Engineering, and R&D Teams. He personally leads the design and development of Midstream's comprehensive product portfolio – including the Atlas, Titan and Modus Floodlight Series – which are installed in over 85 airports globally.
An experienced designer, who holds a degree from Bocconi University in Milan, Paolo has led the design of over 100 LED lighting solutions in the aviation, maritime, sports and horticultural markets. ensuring that all national, local, industry and customer requirements are met.
Mark NailerDirector of Maritime
An experienced Sales and Marketing professional, Mark has an extensive maritime background, both in the UK and internationally, covering over 11 years.
Mark's a strong networker, with a track record of building lasting relationships. His role here at Midstream is, with our in-house lighting design and engineering teams, to help prospects and customers achieve and maintain the perfect lighting solutions for their operations.
His last position, before joining us, was at Hyster-Yale Group – a major worldwide container handler, lift truck, and general materials handling solutions manufacturer. Whilst he was there, he was appointed as their Industry Manager for Ports and Terminals. Before that, Mark worked at Kelvin Hughes, a maritime radar engineering company that provides solutions for private, commercial, and military markets. So, you can rest assured he knows what he's talking about.
With a wide-ranging background in Network Partner Management, Mark is also responsible for helping all Midstream Partners achieve their business goals.
Marco CavallottiHead of Projects
Marco Cavallotti is a seasoned lighting professional who joined Midstream Lighting six years ago. With extensive expertise in lighting design, on-site supervision, and commissioning, Marco heads up our lighting design team. Prior to his tenure at Midstream, Marco pursued a rigorous academic path in engineering lighting, acquiring comprehensive knowledge of scientific, technical, and regulatory aspects. Moreover, he possesses experience in lighting design and the preparation of meticulous technical documentation for installation support.
Recognising Marco's exceptional abilities and contributions, he has been promoted to the position of Head of Projects. In this role, Marco assumes end-to-end responsibility for project management, overseeing all stages from lighting design to the intricate technical intricacies of delivery, installation, and commissioning. This well-deserved promotion aligns Marco's title with his expanded responsibilities, instilling confidence in his colleagues that any project involving him is in capable hands.
James BruntDirector of Sports
James heads up our Sports Lighting Division. With 16 years' industry experience, spanning the delivery of grassroots facilities all the way through to world-class sporting stadiums, James is a trusted advisor throughout the industry and recognised for his unrivalled expertise.
James is known for delivering cutting edge, precision lighting across the entire sporting world. For much of his career, he's been responsible for the design and delivery of thousands of sports lighting installations.
Drawing upon his deep industry knowledge, James continues to grow the Midstream Sports division globally. He runs a team of globally acclaimed sports lighting designers and solution architects to provide exceptional sport-centric LED lighting solutions to a global customer base.
Andrea PeratelloHead of Engineering
A mechanical engineer, production manager, project leader, and inventor Andrea's career has been broad and varied. He's worked in the chemical, mechanical, and electromechanical sectors – where he's been responsible for the design of products and production equipment.
Andrea holds a Master's Degree in Mechanical Engineering from the Politecnico di Torino.
With over 10 years of experience in LED lighting design and delivery, Andrea has boosted the development of all Midstream products inside our Engineering and R&D teams. He's also responsible for overseeing the product manufacturing process of all our products.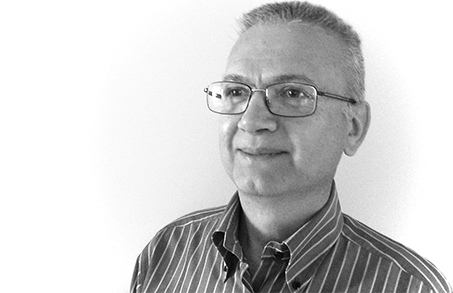 Jonathan BartonHead of Horticulture
Jonathan has been involved in horticultural lighting since high power LEDs first began to disrupt the greenhouse grow lighting market, replacing traditional HPS lamp technology.  At Plessey Semiconductors, a leading UK LED manufacturer, Jonathan successfully built a new Horticultural Lighting Division and was responsible for development of the Hyperion LED grow light brand.
Hyperion LEDs are now installed in a wide variety of greenhouses around the world, from University research facilities to huge commercial greenhouses that produce vegetables, fruit, flowers and medicinal cannabis, 24/7, 12 months of the year.
In 2020, Jonathan led a buy-out from Plessey to establish Hyperion Grow Lights as an independent business with Jonathan as MD and main shareholder.  Following further growth and development of the Hyperion brand, the business was acquired by us in 2022 to form the Horticultural Division of Midstream, celebrated with the launch of our new, industry leading Hyperion Pro Series of LED grow lights.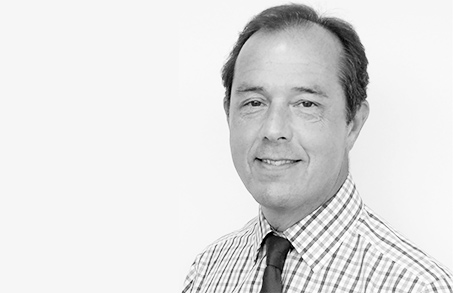 James McCartyPresident - U.S
James is a passionate and accomplished business leader with more than 28 years of lighting and electrical industry experience. He previously served as Partner and Director of Sales for a sales and market development company, with an exclusive agreement with a leading LED sports lighting manufacturer. This company was responsible for all professional sports lighting in the U.S. and all sports lighting vertical markets for ten states in the U.S.
Following college and six years of worldwide service in the United States Marine Corps, James began his lighting career as a Rep Agency principal in Las Vegas. While working for some of the top companies in the world, he has held a variety of positions with increasing responsibilities, including District Sales Manager, Regional Sales Manager, Business General Manager, and VP of Sales and Marketing. He has had the good fortune to provide solutions for professional stadiums, arenas, ballparks, and iconic public projects like bridges and monuments. In addition, James is known for helping lead these companies in their transition from traditional transactional selling to the new world of developing and selling solutions, systems, and services.
He is an active member of the IESNA and is a longtime associate member of the IESNA Sports Lighting Committee, serving on the Broadcast subcommittee.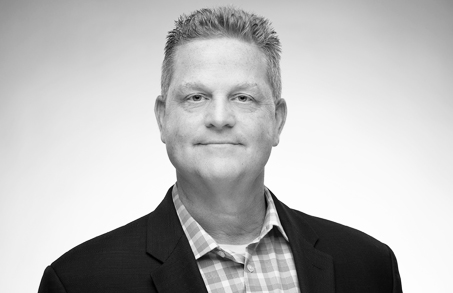 Gail McNultyVP Business Development
Gail McNulty brings a wealth of business, marketing, and sports lighting experience to her role at Midstream Lighting. After a successful tenure at Musco Lighting for their legacy technology, Gail led growth initiatives for the Ephesus brand, introducing new LED technology to expanded markets and sales regions across the US. When NGU Sports Lighting evolved as a sales and marketing arm of Ephesus, Gail developed marketing and media strategies to launch their successful growth into additional markets. In addition, she established a path for successful partner relationships to assist the growth of global brands and ongoing satisfaction for sports lighting customers.
Gail has continued to engage her passion and consulted with companies to assist their expansion, including developing business plans and fostering company cultures which retain small company values while developing corporate efficiencies and procedural standards for internal and external customer satisfaction. She is ready to focus on guaranteeing public and private leaders have an opportunity to choose an energy-efficient, affordable, high-performance Sports Lighting System for the benefit of their community, safety and performance of athletes, enjoyment for fans, and satisfaction of stakeholders through their engagement with Midstream Lighting.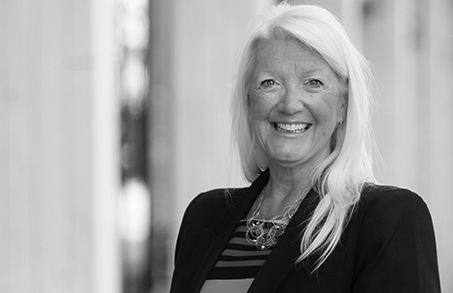 Ken BrechtelV.P. of Sales for Major Projects
Ken is a highly successful and results-driven executive with over 25 years' experience in management, competitive market expansion, and sales leadership. He is well-versed in Energy Management and Sustainability across most modalities and has a proven track record of executing construction and rehabilitation projects to reflect corporate energy and sustainability goals. Ken has expertise in energy-efficient LED sports lighting applications for both upgrade and new construction, helping customers realize energy reductions of 50% and more.
Ken has an extensive background working with national utility programs, distributors and sports lighting, bringing with him a vast expertise related to energy programs and sports lighting technology. During his most recent leadership role with a major sports lighting company, Ken had a notable impact on LED Sports Lighting sales. He played a significant role in expanding company sales year over year for Professional, NCAA, High School, and Municipal Sports venues. In addition, Ken's relentless dedication to customer satisfaction is consistent with the Mission and Values of Midstream Lighting.
Eliza HildrethInside Sales Manager US
Eliza brings a diverse background in education, lighting distribution and project management to Midstream Lighting. A Summa Cum Laude graduate of the University of Tampa, she began her career in education as a public-school teacher in Florida before joining one of the nation's largest design-build electrical contractors. There she applied her skills to managing large-scale lighting projects with multiple stakeholders. Eliza helped to drive project management and estimating strategy in her department and was instrumental in planning and successfully executing complex lighting projects.
Eliza is a gifted educator and brings that approach to leading our customer service, quotations and project management group at Midstream Lighting.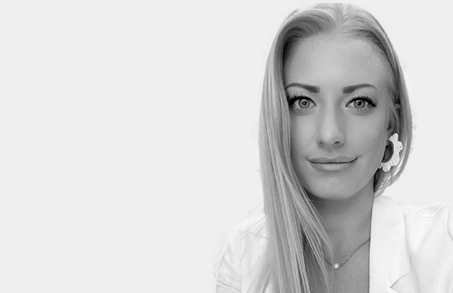 Todd McNabbSenior Advisor - Aviation
Before joining us, Todd worked in the aviation industry – supporting airports with their ever-evolving security and airside lighting needs. Todd brings over three decades worth of experience and expertise in engineering, six sigma quality, programme management, operations and service to Midstream.
He coordinates all sales and delivery activities across the North American aviation market for us. And he oversees Midstream's in-house lighting design and manufacturing teams to ensure that quality and schedule are met.
In his previous role, Todd was the Global General Manager, Honeywell Airport Business.
Away from the world of lighting, Todd is a certified Six Sigma Master Black Belt, holds a BS in Industrial Engineering and a Master of Business Administration (MBA), with a focus on Government Contracting. Throughout his career, Todd has been active in AAAE, ACI-NA, and IESALC.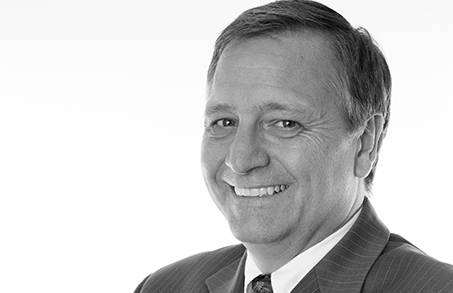 Ahmet ArikanSenior Advisor - Aviation
A highly successful senior management professional, Ahmet prides himself on his inspirational approach to the world of cross-border business. With over 25 years in the aviation industry, his wealth of knowledge makes him a trusted advisor to our global clients.
His passion is leading company transformations and designing business strategies to improve talent engagement, recruitment and retention as he is a strong advocate of great teams making great companies. He promotes proactive leadership and diversity within organisations.
Ahmet holds a BS in Mechanical Engineering and an MBA, with a focus on organizational design.
In his previous role, he was the Global Procurement Director of Çelebi Aviation. His experience focuses on global sourcing, supply chain development, and contract negotiation.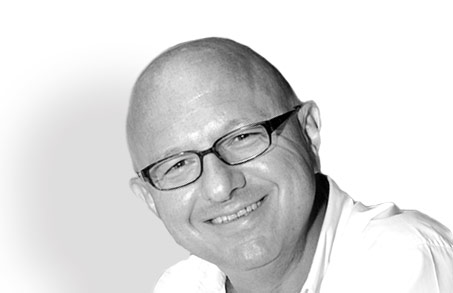 Ross BaxterSenior Advisor - Sport
With over twenty years leading sports facility planning, design, and delivery – in the public, private, and voluntary sectors – Ross brings a huge amount of significant knowledge to our team. At Midstream he works to promote, design, and deliver LED sports floodlighting projects to end-users either on a new build or retrofit basis.
A highly experienced senior leader and programme manager, Ross thrives on improving performance, identifying opportunities, and developing innovative solutions. Previously, as the Head of Facility Investment at the Rugby Football Union Ross delivered clubhouse, floodlighting, and pitch projects valued at over £300m. During his time there he was instrumental in creating a series of innovative commercial supplier and consultant frameworks.
When not working, Ross is a Rugby Union Level Four coach and mentor.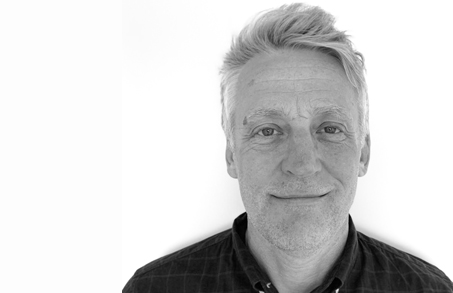 Kimberly KrissSenior Advisor - Brand
Kimberly brings a wealth of experience as a Senior Brand, Communications and Marketing Executive. She's well versed in cultivating world-class scalable brands, developing marketing and digital strategies and fostering, inspiring and galvanising teams. Kimberly has helped countless brands in the luxury hospitality, FMCG, technology, travel, and sports industries innovate and transform what they offer – with significant commercial success.
Previous clients include Reebok, PepsiCo, Sotheby's Real Estate, NewsCorp, AEG Sports & Entertainment, Horseshoe Bay Luxury Golf, Spa & Resort, and Prezzo Restaurant Group.  As a Midstream Senior Advisor, Kimberly plays a crucial role in providing strategic insights, building brand equity and developing innovative strategies that position our clients, and ourselves, for continued success.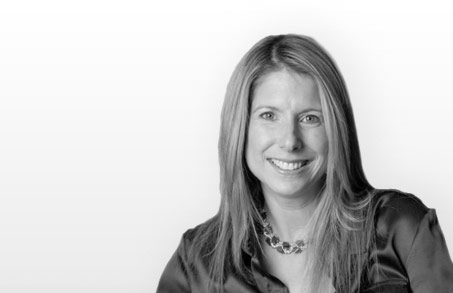 Ken CornettSenior Advisor - Sports
Ken is a leading Lighting Industry Executive – From 1998 until he retired in 2013, Mr. Cornett served as Director of Hubbell Lighting, Inc. a leading manufacturer of sports lighting fixtures and controls. Additionally, he held leadership and management positions at Sylvania, Lightolier and Thomas & Betts.
Ken began his career in the lighting manufacturing industry in 1982.
Ken holds a B.S. in Business Administration from the University of Michigan.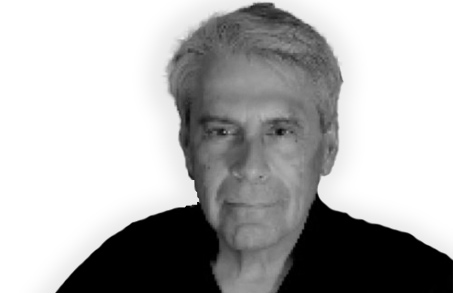 James SutcliffeSenior Advisor - Maritime
With over 30-years' experience in the Ports and Maritime sector, James is the industry's expert that other 'experts' call on for help and advice. Over his career he has led the UK's first privatisation of a municipal port – the Port of Boston based in Lincolnshire, UK. Headed up the buyout, redevelopment, and sale of PD Ports Plc – a major UK port operator – for £475M. Ran the development and construction of a €200 capex greenfield container terminal in Poland (DCT Gdansk – a key hub in the Polish economic supply chain). He launched this in just 22 months and became its founding CEO.
As former Chairman of the UK Trade & Investment – Maritime Sector, from 2006-20013, he represented the UK's port and maritime business globally. During his time there he promoted UK port expertise in emerging markets at a senior government level.
James currently acts as a port development advisor to Governments globally. He's also the CEO of Port Evo – a 'hands-on' port developer. And he's recently broadened his activities to include Crystal Seas – a green shipping services company. And, HydroPort – which generates power from tidal movements through port foundations.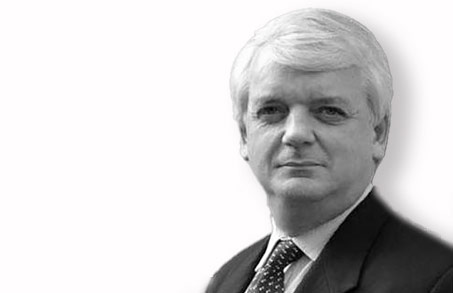 John PoulandSenior Advisor - Sports
John Previously served as Vice President of Government Affairs and Solutions at Philips, where he worked with a team across state, local and federal governments on public policy issues and procurement opportunities. Prior to Philips, he had a similar role at Siemens where he helped start their government business development program.
John ran the Southwest Region of the U.S. General Services Administration during the Clinton administration and was Executive Director of the Texas General Services under Governor Ann Richards. He began his career as an attorney in private practice in Dallas. John received his J.D. from the University of Houston and his B.A. from the University of Texas.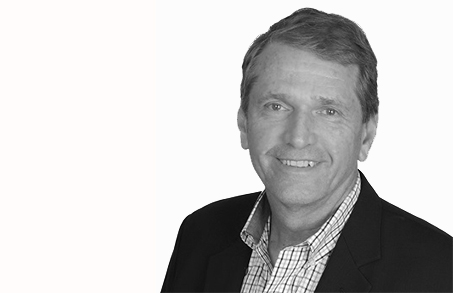 Capt. Fred Wilder, US Coast Guard (Ret.)Senior Advisor - Maritime
Fred brings to Midstream some 35 years of expertise in government affairs, military operations, business development and training. He has a broad background of experience in the maritime community, with extensive command afloat and ashore tours, where as the former Chief of Operations for the Coast Guard Atlantic Area, he coordinated all law enforcement and rescue operation on the East Coast of the United States.
Fred holds a B.S. in Science from the U.S. Coast Guard Academy and an M.S. in Information Systems from the U.S. Naval Postgraduate School, as well as an M.S. in National Security and Strategic Studies.
After retirement, Fred moved into the commercial business world and spent several very successful years in the maritime and land transportation industry. Fred currently works as a maritime technology and port security and safety consultant to DHS, U.S. Coast Guard, and numerous shipyards and seaports.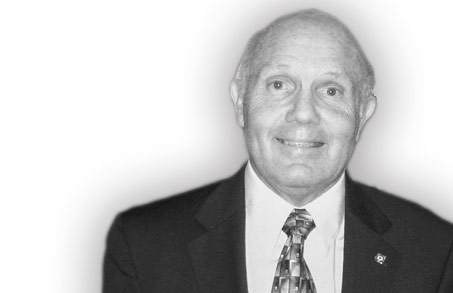 All the fields marked with an asterisk (*) are mandatory.