We're Midstream Lighting, a leading designer and manufacturer of advanced, robust, best-in-class LED lighting solutions for the aviation, sports, maritime, and horticultural industries around the world.
Our purpose-built lighting solutions are designed to tackle the technically precise demands of the world's most critical and major infrastructures. Manufactured to meet the highest quality standards and regulations of each region they're deployed in.
Midstream has vast experience and a strong reputation with major international airports, sports facilities of all sizes, maritime container terminals and commercial horticulturalists in all corners of the globe.
We also have our own innovation and knowledge hub that provides information, education and guidance for our partners, clients and their own teams of designers and architects.
From being the 'new kid on the block' to global market leader took us less than ten years. And we've picked up award after award en-route – each one reflects our continued commitment to innovation – for our clients and the industry.
We're proud to have been a pioneer in LED lighting right from the very beginning. We knew the challenge of delivering economically viable products with very high power and advanced thermal management properties wasn't being met. So, we made that the focus of what we did from our very first day. We rose to that challenge – and more than met it. How? By creating a suite of proven LED products suited to a full range of sectors and performance needs.
2009
Founded in 2009
Corporate HQ opens in London
2009
2010
1st High Mast LED project globally completed by Midstream
2010
2013
Gatwick becomes 1st airport to go fully LED airside
2013
2014
R&D Centre, Milan
Opens 1st Manufacturing facility
2014
2015
Wins Airport Innovation Award
Opens UK Manufacturing facility
2015
2016
Opens 2nd Manufacturing site in Romania
2016
2017
50th Global Airport project completed
2017
2018
Wins Queens' Award For Innovation
Opens 2nd UK manufacturing facility
2018
2019
Opens European manufacturing facility
100th Port & Airport Project Completed
US HQ opens in Miami
2019
2020
50th Certified Global Partner on-boarded
Becomes official lighting partner of England Athletics
Wins The Queen's Awards for Enterprise
2020
2021
Wins Sustainability category at Inter Airport Europe Innovation Awards
joins The Climate Pledge – co-founded by Amazon and Global Optimism – to help tackle climate change
2021
THE PEOPLE BEHIND MIDSTREAM
A team of experts
Yuli GrigCommercial Director & Co-Founder
As an entrepreneur, Yuli has worked across sectors as diverse as Finance, Oil & Gas, Music, Real Estate and Electronics.  His passion in business is challenging the status…
Job Title
---
Meet the wider team
Alexander KrupkinOperations Director & Co-Founder
As a founding partner of Midstream Lighting, Alex has been at the forefront of the company's growth and expansion. He's led projects all over the world across each…
Job Title
---
Meet the wider team
Paolo CornoTechnical Director & Co-Founder
With over ten years of LED lighting industry experience, Paolo is an invaluable and highly regarded member of our core leadership team. Coming on board as one of…
Job Title
---
Meet the wider team
The quality of our work and the safety of our people and clients is always of paramount importance to us. So, we always make sure we meet the quality, health and safety, and legal requirements of each country we work in. 
Let us know if you'd like to see any of our certification documents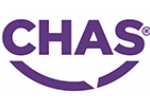 Two manufacturing facilities
Trustworthy and transformative
"The lights were supplied by London-based Midstream Lighting. I can only say the change was likened to coming out of the Victorian age and into the modern world."
Awards
We are proud to have won many awards and accolades, be it for our approach to product innovation or strategic business growth.  Without exception, every single achievement is the collective result of our dedicated Midstream team of experts.
A trusted partner to some of the world's most important sporting organisations
We're proud to be a trusted partner to organisations including: England Athletics, England & GB Hockey and Certified Lighting Provider to FIH.
We've signed the Climate Pledge
All the fields marked with an asterisk (*) are mandatory.