THE CHALLENGE
Over the last few years, LCY has been going through a transformation of its passenger experience – by improving and expanding the terminal building. As part of this project, they also decided to renew the building mounted apron lighting to take advantage of new developments in LED technology. They asked us to develop a solution that maximised the lighting on the PIPO Apron and under aircraft wings. But it had to minimise glare for pilots at the same time.
THE SOLUTION
The Titan Series, our flagship line, with its unique and proprietary optic system was perfect for the job. Titan 320 lighting was installed with minimum tilting at 8m height on the terminal building. Job done!
The result? Both ground staff and pilots have reported that the lighting levels have improved significantly – and the glare levels have declined greatly.
PROJECT OVERVIEW
Number of passengers:
4,500,000
Average aircraft movements:
307,736
LED floodlights installed:
37
Lux average values:
25 Lux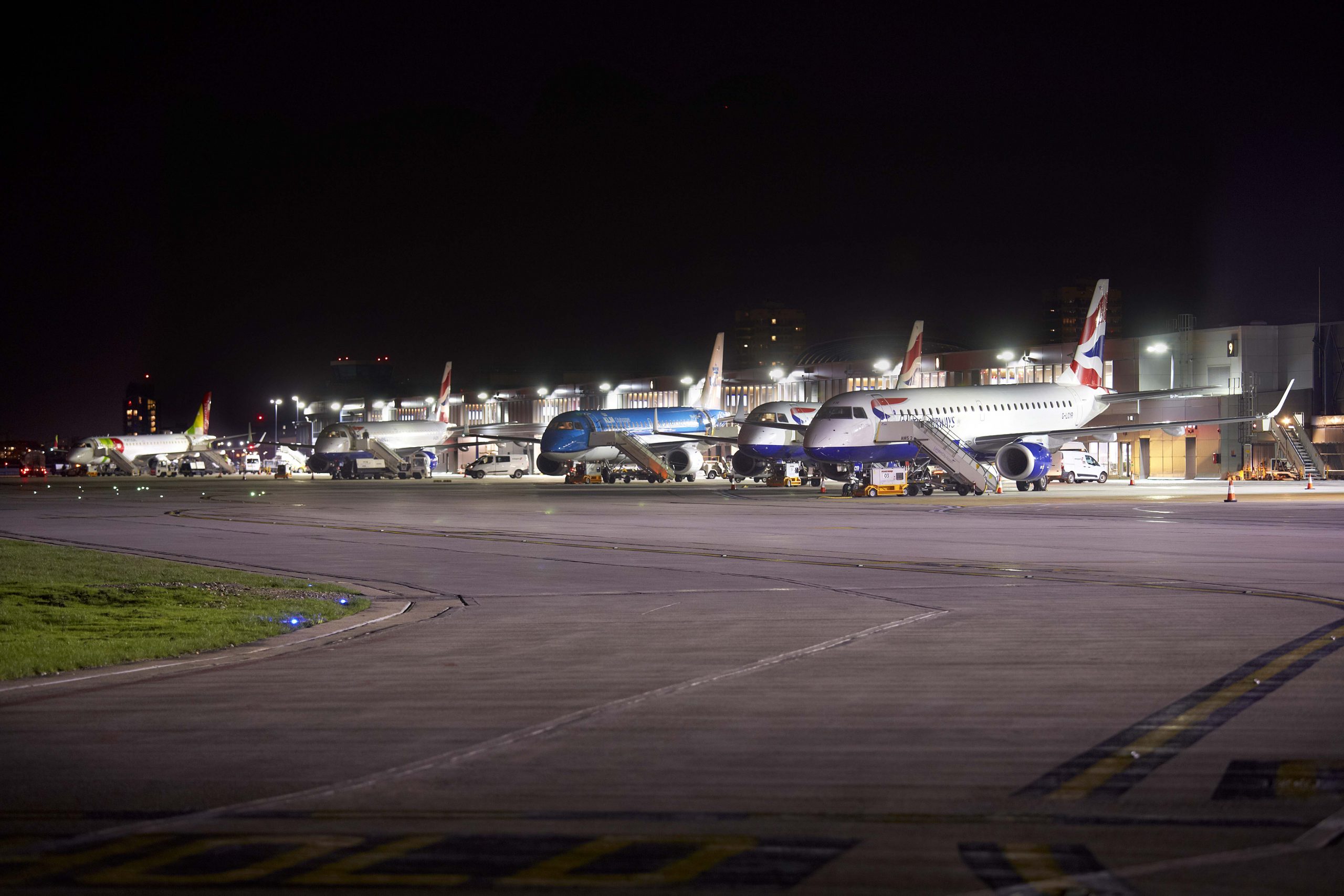 All the fields marked with an asterisk (*) are mandatory.