A brand new lighting system for one of the country's oldest hockey clubs
When a lighting solution begins to show its age, there's more at stake than just the standard of illumination. Outdated systems – particularly metal halide ones – can also be extremely inefficient, using up more power and more money to generate the same amount of light as a modern solution. And that's before ongoing maintenance costs come into play.
These were the exact issues behind Harrogate Hockey Club's decision to replace its own floodlights. Its existing luminaires had not only started to struggle in terms of lighting quality – coming increasingly close to dipping below recommended levels – but running costs had begun to mount up as well. Hosting hundreds of hours of hockey on an annual basis, the club needed a high quality solution that could help to bring down the day-to-day expense of lighting its pitch.
Significant savings, starting straight away
Introduced to the club via its partnership with England Hockey, Midstream got to work on designing a cost efficient solution. With the club's eight masts in good condition, the recommendation was made to opt for a retrofit approach, ensuring that the only cost to the club would be the new luminaires themselves. These took the shape of Midstream's Modus S Series – a powerful but highly efficient model that is perfectly suited for sports of all kinds.
Each of the Modus S units run at 1.18kw, a significant reduction over the club's previous lights, which were drawing power at a rate of around 2.3kw. Based on an average per kilowatt hour cost of 20 pence, and extrapolated over the club's 800 hours of play time in an average year, the new system effectively halves Harrogate's annual lighting bill – a reduction of almost £5,000 a year on running costs alone.
With maintenance costs factored in, the club's annual savings could actually be in excess of £6,000. In real terms, that means that Harrogate's new lighting system should start to deliver a return on investment in less than four years.
Better lighting, lower costs, and rapid payback – that's the Midstream way.
Products and services provided:
Design of a cost efficient retrofit LED lighting solution.
Manufacture and installation of 26 Modus S Series luminaires.
Key achievements:
Annual running cost reductions in the region of £6k+.
Significant savings on energy usage and maintenance.
Return on Investment expected to be realised within four years.
Long-term lighting solution compliant with all England Hockey recommendations.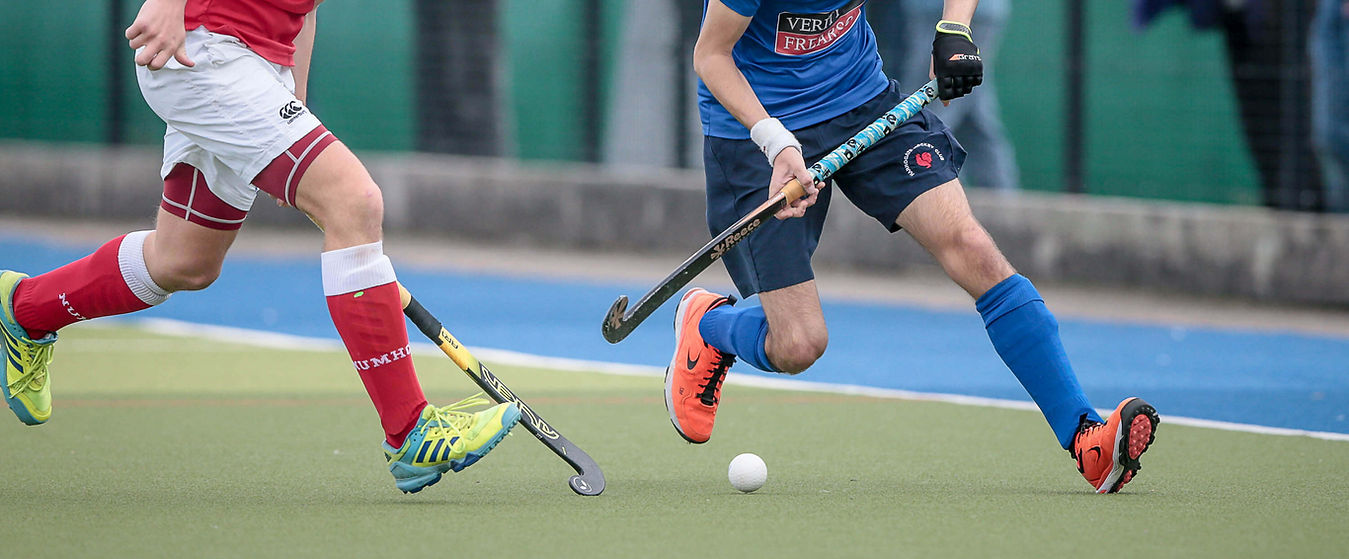 "'I would have no hesitation in recommending Midstream to any fellow hockey clubs looking to upgrade their lighting for a much more modern and efficient system."
Josh Lyon, Men's Club Captain and Pitch Chairman – Harrogate Hockey Club
Our Modus S Series benefits at a glance:
The Modus S is built for small to medium-sized sports applications and it offers high lumen packages with minimum weight. It reduces the number of floodlights needed per mast at the most competitive price. It can be used for both retrofit and new builds and meets industry all industry standards and specifications across the applications it's used for.
The Series is designed with specialty light shields to provide high uniformity for sports fields and facilities as well as to specifically reduce light spill
for local neighbours and residents – an ideal solution for areas such as community and inner-city facilities
It features a proprietary light engine that delivers up to 30% higher efficiency compared to other series.
The two-module configuration design allows the use of multiple optics to optimize the light beam for each field type and installation height.
It's equipped with a single remote driver for flexible installation and weight saving.
It's also manufactured with a reversible angled bracket that allows for a seamless retrofit on existing masts, in both overhang and underhung configuration.
The Modus S Series has designed to support wireless control.
Because it's manufactured with a stainless steel construction, the structural integrity and life of the product are extremely robust and reliable – a critical need when used across sporting environments.
Our exclusive, patented optics deliver full compliance to spill light regulations too.
The Series is also IP67 Rated.
All the fields marked with an asterisk (*) are mandatory.